Hand Sanitizer Outreach Program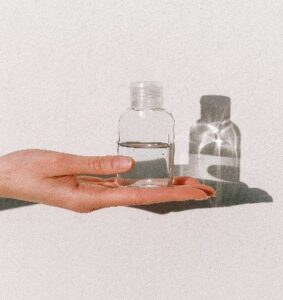 He Gets Us
Have you ever experienced anxiety, frustration, sorrow, temptation? So has Jesus. People look at religion, faith and feel that it has no basis in their reality. Jesus understood the reality of living in this world because He lived in it. He lived with people who experienced what you experience. He lived with the broken, bruised, outcast. He even lived with his enemies.
He was able to live and experience the brokenness of people and this world and be touched by it, but not changed by it. Rather, he came to demonstrate that change was possible. Change in this life and change for eternity.
God's written word in John's gospel says, "For God so loved the world, that He gave his one and only Son (Jesus), that whoever believes in him shall not perish, but have eternal life." He also says, "Whoever has the Son has life."
Jesus, God's unique Son, God in person came to offer not just hope for living today, but the promise of an eternity of living with hope with God forever in heaven. What God asks of us is a turning to him for forgiveness and a fresh way forward with Jesus as the leader of my life.
God welcomes us to come to him. The apostle Paul wrote, "If we confess with our mouths that Jesus is Lord and believe in our hearts God raised him from the dead, you will be saved." Saved means living today with the benefit of God's presence in our life. It means looking to eternity with the guarantee of God's presence forever.
Life today can be hard. Eternal life without God can be devastating. Will you take time to examine and experience the power and presence of Jesus in your life today? If we can answer any questions for you, please let us know.
Jesus gets what life is like- now and for eternity. He came to deliver each of us hope and eternity through a relationship with himself.
Click What We Believe to learn about our core beliefs. Would you like to talk to someone about a need? Click on Contact Us to reach out to a member of our staff.