REV. DR. KEVIN MCBRIDE, SENIOR PASTOR
In 2005, Raymond Baptist Church was seeking a leader, and our prayers were answered when Rev. Dr. Kevin McBride accepted our call as Senior Pastor. Under Pastor Kevin's leadership at RBC, God has moved in outstanding ways, including the SonShine Community Table which has become a favorite destination for over 100 individuals in the community to stop in and have a free dinner and fellowship every Monday, the Community Food Pantry which is available to those in need, Senior Appreciation Breakfasts that are held the first Saturday of each month, a free Wild Game Dinner which is open to the public each January, and more. We at RBC join Pastor Kevin's passion to make our church indispensable to the life of our communities and world in the name of Jesus Christ.
Pastor Kevin and his family are from Gorham, ME. He graduated from Boston University with a major in Aerospace Engineering, and was an Aerospace Engineer before entering the ministry after graduating from Gordon Conwell Theological Seminary. He grew up in New York and then moved to Boston where he met his wife, Diane. He and Diane have been married over 20 years, and they have three children; Cassandra, AJ, and Landon.
PERSONAL TESTIMONY
Pastor Kevin grew up in a strong Italian Catholic family in the church with a deep love and appreciation for God. He came to a personal relationship with Christ through his college roommate, and his call to ministry was affirmed by the Pastors of the church he attended while in college.
PHILOSOPHY OF MINISTRY
Raising fully committed disciples of Christ to carry out Jesus' priorities summarized in "The Great Commission" to Reach, Teach, and Serve.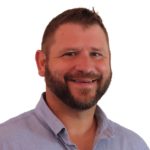 MATT CHOUINARD, DIRECTOR OF YOUTH
I grew up in a Christian family, and have been here at Raymond Baptist Church as long as I can remember. I grew up in this church and my father was the pastor here for my whole childhood life.
I still remember the night I needed Jesus to be my Savior. I was five years old and heard a message one Sunday night that caught my attention. I heard about how Jesus wanted a relationship with me and how we should want one with Him. I did and prayed that night to accept Christ as my Savior. As I said, I grew up as a pastor's kid, so I heard The Word often and grew in my faith. I saw faith lived out well, and the love of Christ was always astounding to me as I knew I didn't really deserve it. In my life, I had many ups and downs, but never lost focus of Gods love.
After one year of college, I remember coming back to Raymond Baptist Church and I knew I needed to get involved. Where do all young people get involved in church? Youth Group!! So I helped for a couple of years until a member of church said, "You should run Youth Group." I was not ready for it, but felt that I needed to keep the Youth Group moving forward/ So I said yes. For 12 years I ran the Youth Group until the church decided to hire a Youth Director. Through many steps, God opened the door for me to do that, and I have now been the Youth Director since 2013.
Youth Group philosophy:
First, we as leaders are committed to live life together with our kids. We want to walk beside them, encourage, challenge, and support them wherever God is leading.

Second, we believe in teaching the truth of the Bible while meeting them where they are. We believe that we need to equip them with a foundation of faith that they can pass on to others. We challenge our students to share their faith through how they live, how they speak and sharing the truth. Our verse is 1 Timothy 4:12, NIV: "Don't let anyone look down on you because you are young, but set an example for the believers in speech, in conduct, in love, in faith and in purity."
We are a Youth Group that welcomes all, providing a place that students can build relationships, feel safe, and grow. We believe and teach that God is truth and the Bible is our first and final authority!!

TARA SWIST, CHILDREN'S MINISTRY DIRECTOR
My name is Tara Swist and it is a privilege to serve as the Children's Ministry Director at Raymond Baptist Church. Having a heart for children and a love for sharing the Good News of Christ, I serve alongside my husband Ken, of 20 years, on the worship team, directing Vacation Bible School and serving in various ministries throughout the church.
Raised in a Christian home, I accepted Christ's gift of salvation at a Billy Graham Crusade in Boston my junior year of high school. Upon graduating high school, I enrolled at Gordon College, in Wenham, MA, earning my Bachelor of Science degree in Early Childhood Education.
This led to a 15-year teaching career in both private and public schools, and 7 summer's directing summer camps. After adopting our 5 children, I have had the privilege of being a stay at home mom, as well as, homeschooling them.
As the Children's Ministry Director, my desire is to Reach, Teach, and Serve families in equipping them to grow in a personal relationship with Jesus Christ, walking alongside them and their children as they "grow in wisdom, in stature and in favor with God and Man," as proclaimed in Luke 2:52.

ELDER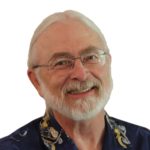 ELDER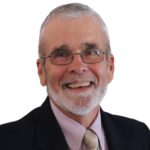 ELDER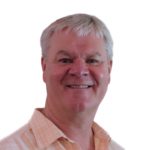 ELDER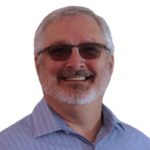 OFFICE MANAGER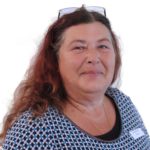 WEBSITE