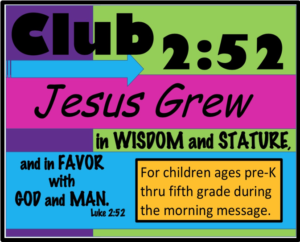 Club 2:52 for children ages 3 – 5th grade held during the Sunday morning service. A time where children explore the Word of God through diverse learning experiences.

Impact Club 2:52 Summer
July 4th – August 29
During Sunday Service 10:30 – 11:30 am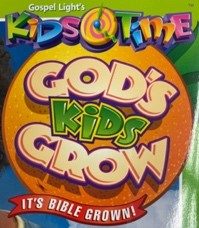 Nine lessons help children explore the Fruit of the Spirit and discover how to grow God's fruit in their lives. Join us each week for Bible lesson, music, games, art and more.
Pre-register HERE
Contact Tara Swist, Children's Ministry Director. at TaraSwist@raymondbaptistchurch.comcastbiz.net for more information.