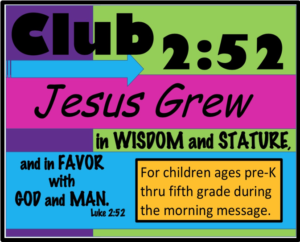 Club 2:52 for children ages 3 – 5th grade held during the Sunday morning service. A time where children explore the Word of God through diverse learning experiences.

Impact Club 2:52
During Sunday Service 10:30 – 11:30 am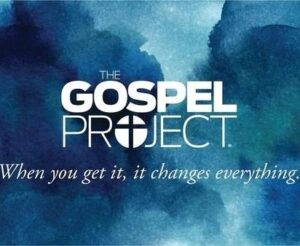 It's more than a story—it's good news!
The Gospel Project is a weekly Bible study that helps kids dive deep into the big story of the Bible— God's plan to
rescue His people through His Son, Jesus Christ.
Pre-register HERE
Contact Tara Swist (email), Children's Ministry Director, for more information.