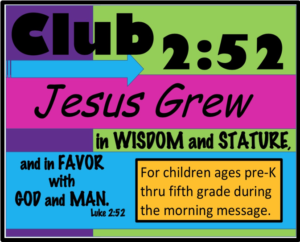 Club 2:52 for children pre-K – 4th grade held during the Sunday morning service. A time where children explore the Word of God through diverse learning experiences.

Impact Club 2:52
During Sunday Service 10:30 – 11:30 am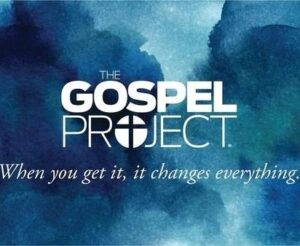 It's more than a story—it's good news!
The Gospel Project is a weekly Bible study that helps kids dive deep into the big story of the Bible— God's plan to
rescue His people through His Son, Jesus Christ.
Contact Tara Swist (email), Children's Ministry Director,
for more information.