Mondays from 5:30 – 6:30 p.m. (except Monday holidays)
IMPORTANT NOTICE
For the safety of our guests and attendees, due to the concerns over the coronavirus; the SCT dinners have been cancelled until further notice. Please continue to check in on our website, Facebook Page, or contact the office to receive notice of when the SCT dinners will resume.
At a time when grocery dollars don't go as far as they used to, the SonShine Community Table is available

Monday nights from 5:30 – 6:30 p.m.

at Raymond Baptist Church to serve dinner and welcome anyone who would like a prepared meal or companionship. The meal is free and is a gift of the church to our community. Join us and let us serve dinner to you and your family. No reservations are required and the entire evening is free to all. Our hope is that you will meet new friends, enjoy a home-cooked meal, and plan to make this a regular Monday happening on your calendar.
The mission of the Sonshine Community Table is to share and show the love
of Jesus Christ by providing nourishing meals in an atmosphere of acceptance and caring.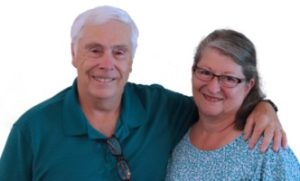 Mark & Kathy Hassenpflug